Slider
Micro Focus is one of the world's largest enterprise software providers, delivering mission-critical technology to more than 40,000 customers around the world
Micro Focus
Micro Focus is one of the world's largest enterprise software providers, delivering mission-critical technology to more than 40,000 customers around the world.
Operations Bridge Manager
At BCTI we know that evolve and be a step ahead is key in IT Industry. This is why we partnered with MicroFocus.
Micro Focus enables customers to adapt to evolving market conditions and effectively compete in the digital economy over the long term.
Enterprise scale hybrid IT monitoring software :
Reduces events with multi-mode correlation
Improves RCA
Automates remediation to reduce MTTR
Single view of operations data
Easy-to-understand HTML-5 dashboards that summarize service health. Get insight about issues instantly and over time.
Dynamic monitoring and automation
Monitor and automatically respond to events with adjustments based on changes in the environment/topology by using cross-IT domain reporting and forecasting.
Management packs and connectors
Leverage Micro Focus and third-party connectors to manage more than 100 IT application and infrastructure domains!
Apply monitoring automation to agent-based management packs.
Unify data from your existing management tools. Apply time, stream, and topology-based analytics.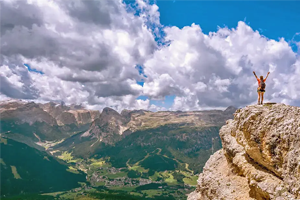 Consolidate 200+ integrations into a single pane.
Gamification and collaboration methods
Increase your ROI by rewarding operators for efforts to solve issues. Support development and sharing of best practices. Use exploration map to optimize progress and ROI.
Contact a BCTI expert to engage in a deep understanding of your needs and be part of the world-class customers benefited from Micro Focus Operation Bridge Manager.